---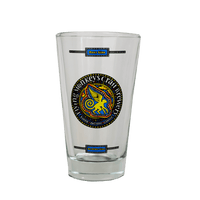 Description:
The much-maligned but super-utilitarian Tumbler Glass is GREAT.  There, we said it.  In no way designed to enhance any particular style of beer,  this thick tumbler is the pub glass popularly and controversially referred to as the "Pint Glass." Yes, even though it is neither an Imperial nor a US pint... everyone gets it. We can all relax now. But it's a sturdy, thick-bottomed wide mouth tumbler perfect for quaffing. Styled with our patented "Re-Order Line" and colourful round logo. And check out that pack-up pricing-- the more you buy, the better the deal! Cheers, y'all! 
Taxes
Prices do not include taxes.
USA & International Delivery
Orders ship via Canada Post.
Delivery within Canada
Orders ship via Canada Post or CanPar.

Local Barrie Delivery 
Free delivery in the City of Barrie for orders over $50. Orders are typically delivered within 24 to 48 hours after ordering, Monday to Friday between 9am & 7pm. 
Local Pickup (Click & Collect)
Orders are typically available the next day. We will call, text or email you when your order is ready. Standard pickup times: Monday to Friday 10am to 4pm (we will try to accommodate other times by appointment). Pickup location is at our warehouse in Barrie:
Flying Monkeys Warehouse 
49 Truman Rd
Barrie, ON L4M 4A5
Door N6 - Back of building